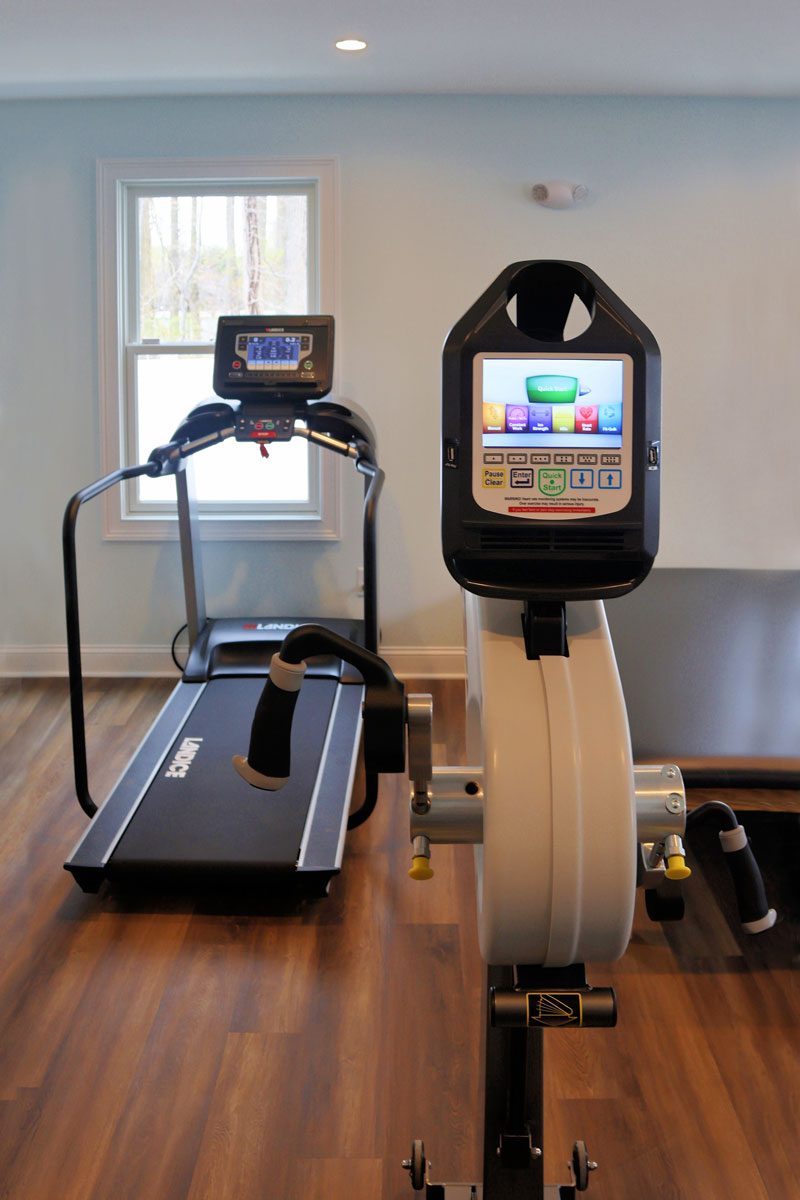 How is Physical Therapy paid for?
In most cases, your private insurance plan has physical therapy benefits. We are in network with many insurances and work with others to help you cover the cost of your treatments. Since all plans are different, we make every effort to verify benefits before your initial appointment and inform you of what your out-of-pocket expense will be so you do not have any unexpected costs later. Much of it depends on the specifics of your individual health plan.
For Medicare patients, physical therapy is covered. Your therapist will work on developing a Plan of Care that meets Medicare requirements.
For Workers' Compensation, your medical expenses are covered according to applicable Workers' Compensation laws in your state.
Why seek treatment from a Physical Therapist?
Physical therapists provide services that help restore function, improve mobility, relieve pain, and prevent or limit permanent physical disabilities in patients with injury or disease. They restore, maintain, and promote overall fitness and health.
How do I make an appointment?
Give us a call today to schedule your first appointment. We have morning, afternoon, evening, and weekend hours to accommodate your busy schedule.
We ask all new patients to arrive approximately 15-20 minutes early for their first appointment in order to complete intake paperwork. We make every attempt to be as flexible as possible for all of our patients but being on time is important. We will do our best to stay on time as well.
Do I need a prescription to begin physical therapy?
Direct access refers to the ability of patients to be evaluated and treated by a physical therapist without being referred by a doctor or other healthcare practitioner. If you feel you have a problem that may benefit from the skilled services of a physical therapist, NJ allows for self-referral to a physical therapist. If a physician referral is warranted based on our findings or required by your insurance (Medicare), we can then assist you in this process. As a partner in your care, we recognize there are certain medical conditions beyond our scope of expertise. We will also work with your physician directly or refer you to the appropriate specialist should physical therapy treatment not be appropriate.
What do I need to bring for my first appointment?
For your first appointment, please arrive 15 minutes prior to your scheduled appointment time and bring the following:
If applicable, a prescription from your Physician, Nurse Practitioner, or Physician Assistant
Insurance information (we will make a copy for your individualized chart)
License/Photo ID (we will make a copy for your individualized chart)
Print out your patient forms from our website and bring them with you. We will provide you with any other forms that need to be filled out when you arrive.
In case of an automobile accident or worker's compensation claim, please bring any case manager/insurance adjuster contact names, phone numbers, and claim number
Wear comfortable clothing to allow our therapists to access your problem areas
Bring with you a list of any prescribed or over-the-counter medications you are currently taking on a regular basis.
How many appts will I need?
Following your evaluation, your therapist will work with you to formulate the best plan specific to your condition. Every person, condition and/or surgery is different, therefore the number of appointments is often dependent on multiple factors.